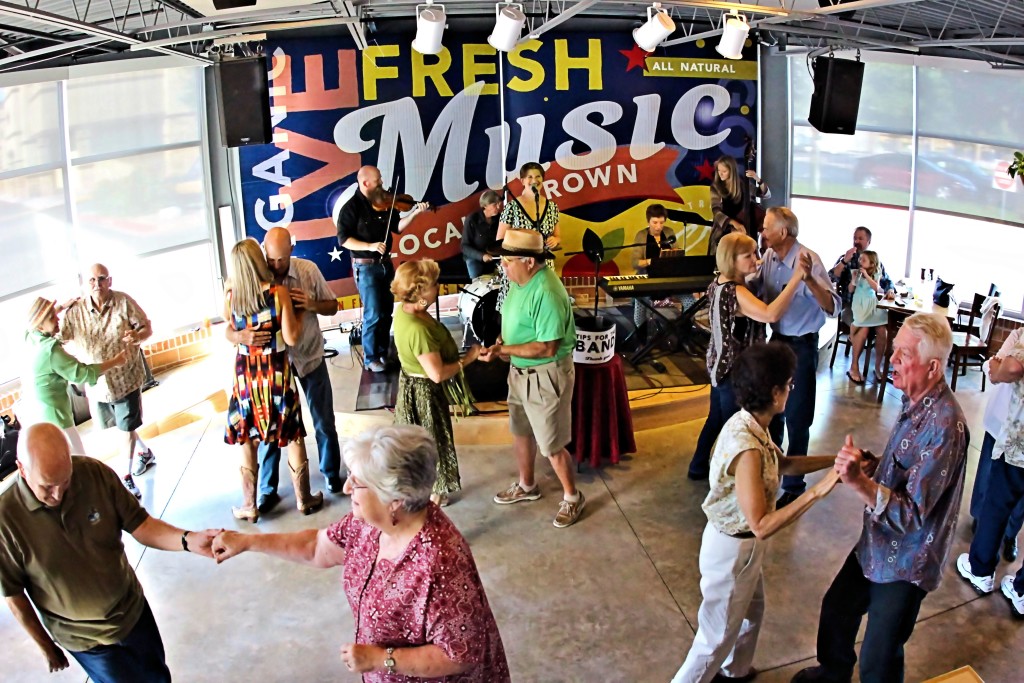 Welcome to Lady Be Good, where Western Swing meets Jazz. Lady Be Good is an Austin-based collaboration of jazz and swing musicians performing Western Swing classics in the spirit of Bob Wills, Cindy Walker, Asleep at the Wheel, and Willie Nelson, plus jazz standards and originals by pianist/composer/arranger Peggy Stern and Austin artists including Jim Stringer and The Sieker Band. Music for dancing!
Lady Be Good features some of Austin's finest, including pianist Peggy Stern, vocalist Danielle Reich, violinist Mark Seale, and you may also hear Rick McRae, guitar, Glenn Schuetz, bass, and Steve Schwelling, drums, among other excellent musicians!
More about the band members:
Peggy Stern, www.peggystern.com: piano, vocals, composing, arranging
Danielle Reich, www.daniellereich.com: vocals
Mark Seale, www.markseale.com: violin, mandolin
Rick McRae, www.rickmcraemusic.com: guitar, violin, vocals
Photo: Lady Be Good at Central Market, Austin, TX, by Kim Yarbrough, fineartamerica.com/profiles/kim-yarbrough.html.
Lady Be Good is part of the Texas Commission on the Arts Texas Touring Roster. Support may be available to assist with our booking fees through the Arts Respond Performance Support grant program. This quarterly program provides support to Texas schools, libraries, and nonprofit organizations for hiring an artist from the TCA Touring Roster to give a performance, residency, or workshop. These applications are funded based on a sliding scale ranging from 30% to 50% of contracted fees. Support is based on TCA's available funds. Contact TCA at 512/463-5535 for more information.